Pavilion REIT has got off to a superb start as 6 of the cornerstone investors have subscribed to 33.5% of the offering. Well, maybe now the owner can put some of the funds to revitalising the very cheaply valued Malton. Call it timely or what, Malton
was buying 56.05 acres of land in Ulu Kelang for a residential project with an estimated gross development value of RM500 million.
In a filing to Bursa Malaysia Securities Bhd on Monday, Nov 14, Malton said that its wholly owned subsidiary Gapadu Harta Sdn Bhd had entered into a sale and purchase agreement with Ukay Spring Development Sdn Bhd to acquire the land for RM105 million.
Finance Asia: Malaysia's Pavilion Real Estate Investment Trust has secured six cornerstone investors ahead of its initial public offering, which started marketing to institutional investors on Friday. The cornerstones, which include domestic pension funds and insurance companies as well as pan-Asian insurer AIA, will buy 33.5% of the offering, according to the term sheet.
Pavilion Reit aims to raise between M$695 million and M$710 million ($223 million to $228 million). If successful, it will be the fourth-biggest listing in Malaysia this year after Bumi Armada, UOA Development and MSM Malaysia Holdings, according to Bloomberg data. Ananda Krishnan-backed Bumi Armada raised $2.66 billion ($888 million) in a popular IPO in July.
Reits typically enjoy stable revenues and pay high dividends, which makes them appealing to investors looking for defensive investments that offer some protection against the recent market volatility. Pavilion Reit is offering units in the trust at a price between M$0.88 and M$0.90 each, which translates into a 2012 dividend yield of between 6.6% and 6.8%. This compares favourably with domestic competitors Sunway Reit and CapitaMalls Malaysia, which trade at 2012 yields of 6.2% and 6.1% respectively, according to a source.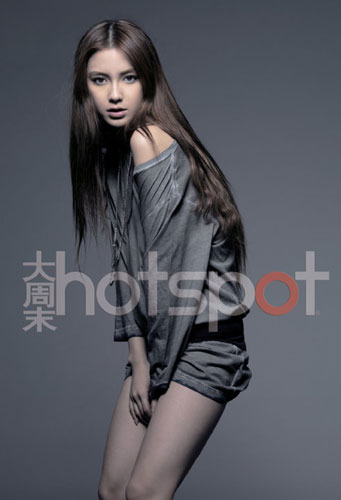 But retail property-focused Pavilion may also face some competition from HKT Trust, which kicked off a Hong Kong IPO on Wednesday last week and is offering a 2012 dividend yield ranging from 7.6% to 9%. For yield-focused investors who aren't necessarily looking for exposure to either Malaysia or properties, this could prove an attractive alternative. HKT Trust is a spin-off from incumbent Hong Kong telecom operator PCCW and comprises all of its fixed-line, mobile and broadband telecommunications businesses. It is aiming to raise up to $1.4 billion by selling 32% of its share capital.
However, Pavilion emphasised in its draft prospectus that it also offers growth opportunities, both through potential acquisitions and through increases of rents and leasable areas at its existing properties. This could give it a leg up on HKT Trust, which faces a weak growth outlook according to analysts. With a debt-to-asset ratio of just 20.1% at the time of listing, Pavilion Reit can borrow almost M$1.1 billion to fund future acquisitions before running into the regulatory limit of 50%.
Meanwhile, the Malaysian stock market has been faring better than many of its Asian peers, which may make international funds a bit more comfortable to invest. The FTSE Bursa Malaysia KLCI Index was almost unchanged on Friday and is down 0.4% so far this year. That compares with a 15% decline in Hong Kong's Hang Seng Index this year, while Singapore's FTSE Straits Times Index has shed almost 10% during the same period.
Pavilion Reit, which is backed by Malaysian businessman Lim Siew Choon and his wife Tan Kewi Yong, as well as the Qatar Investment Authority (QIA), is offering 790 million new units, or 26.3% of the trust. Of the total, 95.6% will go to domestic and international instit
utional investors. The deal is not open to onshore US investors.
Out of the institutional tranche, 265 million shares have been reserved for the cornerstone investors. Aside from AIA's Malaysian unit, they also include Employees Provident Fund Board, Great Eastern Life Assurance (Malaysia), HwangDBS Investment Management, Kumpulan Wang Persaraan (Diperbadankan) and Permodalan Nasional, which are all high-quality domestic names. The cornerstones will invest about $75 million at the mid-point of the price range and will be subject to a one-month lock-up only.
Following the IPO, Lim and Tan will jointly own 37.6% of the Reit, while QIA subsidiary Qatar Holding will own 36.1%. The three parties will be locked up for six months. At the time of listing, Pavilion Reit will own a seven-storey shopping mall and a 20-storey office tower. They are both part of a mixed-use commercial development, the Pavilion Kuala Lumpur project, which is located in KL's Golden Triangle commercial district. The award-winning shopping mall is by far the most valuable of the two, accounting for about 96% of the total asset value.
The properties were completed in 2007 and will be bought by the Reit at M$3.31 billion, which represents a 6.47% discount to the appraised value. Based on the property valuation at the end of June, Pavilion will be the second largest Reit in Malaysia after Sunway Reit, and the largest in terms of pure retail exposure, according to its draft prospectus. Aside from its two existing properties, Pavilion also has a right of first refusal to a number of retail properties in Malaysia, which are expected to drive its future growth.
CIMB, Credit Suisse, Maybank and QNB Capital are joint global coordinators for the offering. The first three are also joint bookrunners together with Deutsche Bank. The institutional offering launched on Friday remains open until November 22 when the final price is set to be fixed. The trading debut is scheduled for December 7.