What is investing? Door us to win others have to lose and vice versa. Is it the same amount of funds circulating and the game is just people making decisions to shift money either to sell or buy? If it is indeed a zero sum game, then we must make bloody sure we end up more on the winning side. So, who is left on the losing side?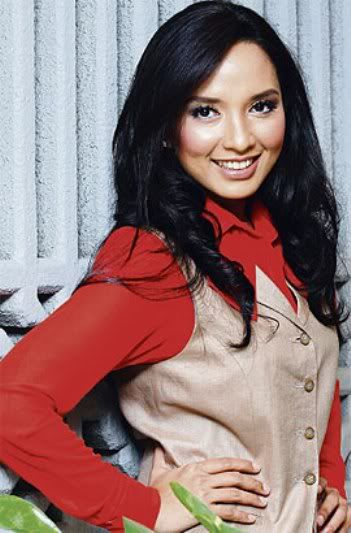 Losing side would be the newbies, the amateurs, the aunties and uncles ... and actually a lot of institutional funds. Look at the performance of funds in general, its not that they can actually outperform the averages. A detailed study revealed that more than 80% of fund managers under perform the very indices that they were benchmarked to.
Let's assume the sum of money in the system stays constant. Companies technically are there to make money from their businesses. Not all manage to of course. Where do they make their monies? From the larger economy that is not listed primarily. Hence all things being equal, the sum of money in the system is not constant, you can put in a lot of funds into the listed markets, or just as well take out a lot of funds from it by being cashed up.
Safe to say now that the amount of funds is not stagnant. Money circulates, reserve banks print money, some back by reserves but the big boys just print, really just print. All things being equal, if you keep pumping liquidity into the system, eventually the market capitalisation just have nowhere to go but up. But is that quality money, is that quality earnings.
You should know where this is going to, that currencies of most kinds have been debased no end over the last 10-15 years by reserve banks who print with abandon. Where is the real value of currencies? Technically speaking the USD is almost worthless but it cannot be allowed to fail. The Euro is getting there as well. The Yen is in a silly situation, as government debt is just astounding and artificially kept alive by the silly amount of domestic savings still seeing JGBs as their only source of investing.
If the top 3 major currencies are a sham, and they are, how is the whole thing going to play out? To answer it would be a savvy economist with greater knowledge than me. All I know is its a stupid platform but the whole platform cannot afford to breakdown as the whole global financial system would crumble overnight.
How to ensure we will end up on the winning side of the investing game (listed companies)? Be wary of your currency exposure. When financial crisis happens, a lot of funds get sucked out of the system and stay sidelined. Those big powers can then print their way out of their misery as the smaller guys cannot say "hey, too much bro". But when financial crisis happens to smaller nations, (Asian crisis), we are expected to borrow real funds from IMF and cut our budgets significantly and suck it up. Thats the wonderful world we live in.
How to be ahead of the game? One, be an issuer of paper/stocks. That means growing a business and listing it. Two, stay close to the top of the pyramid. The pyramid relates to how the stock market works. People at the top are always a few steps ahead of the rest, you could the CEOs, directors, CFOs, syndicates, investors who really do their research properly and can anticipate trends and revaluations. The bottom layer as the pyramid widens, relates to those who buys and sells based on hearsay, third hand research information, gossips, people who jump in blind without any understanding of trading skills or deep technical knowledge etc...
Because at the end of the day there is financial promotion, listing, financial engineering, and then distribution. Thats basically the whole cycle. Earnings growth, PER, NTA are there for academics to talk about stuff,or try to explain stuff. Your justification for buying a stock could be very valid based on deep fundamentals, but you still may not make sufficiently for the risk undertaken. If it was so easy, there would be a lot more millionaires.
There are investors wearing so many different hats, they all find roles which they take on as thats what they know best. There are those Ben Graham/Buffett loyalists who will buy and keep for 10 years. There are the day traders looking for the 2 or 3 bids. There are the momentum traders. There are the technical junkies looking for buy and sell signals. There are the insiders who might be selling or buying for various reasons. There are the program traders. etc. etc.
No matter what hat you might be wearing, make sure you are in the top tier. If not, you might as well get out and do something else. Investing is not for everyone. You want to be a surgeon, you have to be qualified, you want to drive a motorcycle, you need that license, you want advise people on investment, you also need to have licenses ... but you want to buy and sell shares, you do not need any qualification. You have money, thats your chips. Why is something so potentially dangerous, not needing the participants to be "qualified"?
Here's wishing all a profitable year in 2012, failing that, hope that we do not lose our pants at least.