Jason de Graaf
Born and raised in Montreal. Currently living and painting near Vankleek Hill, Ontario, Canada.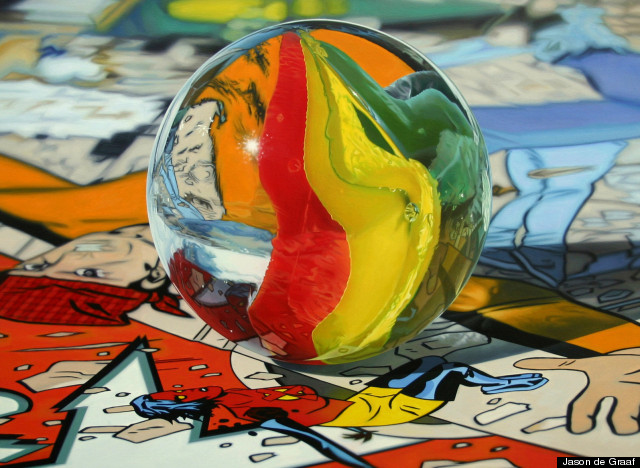 JdG: My paintings are about creating verisimilitude on the painted surface, Subjects are filtered through my personal response to them. While I do tend to paint in a photo realistic manner, my goal is not to reproduce or document faithfully what I see one hundred percent, but also to create the illusion of depth and a sense of presence not found in photographs. I use colours and composition intuitively with the intent of imbuing my paintings with emotion, mood and mystery. Throughout, I try to remain open to new ideas and surprises as the painting unfolds.
"De Graaf painstakingly details the contrasting texture and unwieldy surfaces of his distinctly arranged still lifes. But his works are not just demonstrations of photorealistic talent. The deceptive reflections focus on a realm of reality that exists outside of the painting's frame. He stretches depth and skews perspective ever so
slightly, infusing the painting with a spectre of mystery that pushes the viewer to search for an ever-escaping point of equilibrium" - Katherine Brooks, "Huffington Post" 2012
p/s Again, NO, they are not photos but acrylic paintings on canvas ...